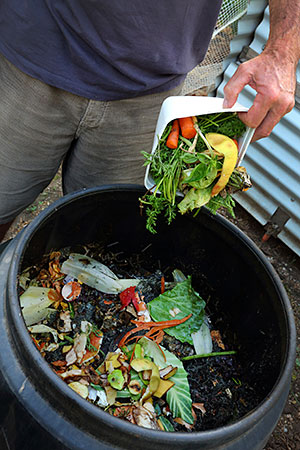 There is an urgent need for reducing and beneficially using food waste nationwide. It is one of the largest portions of MSW, accounting for approximately 20% of the materials sent to landfills and incinerators. We believe that there are many opportunities to collect food waste separately, and utilize more efficiently. Food waste can serve as a viable feedstock for emerging conversion technologies in generating renewable natural gas, organic fertilizer, bio-based chemicals and compost, by displacing their fossil-based counterparts. Food waste reduction/reutilization will help reduce methane emissions, recycle carbon and reutilize organic plant nutrients in a circular carbon economy concept. The EcoComplex is in the process of identifying and mapping large quantity generators of food waste in NJ along with their current waste generation amounts and disposal practices.
The EcoComplex can work with local municipalities, private companies, post-consumer food waste generating establishments i.e., hospitals, hotels, schools, colleges, to perform Food Waste Assessments and determine viable alternatives. An example of this type of project is a food waste assessment that the EcoComplex performed for rural grocery stores in NJ as part of a USDA Rural Development Business Development project.
For More Information
Please contact Serpil Guran at 609-499-3600, ext. 4225. or David Specca at 609-499-3600, ext. 4226.